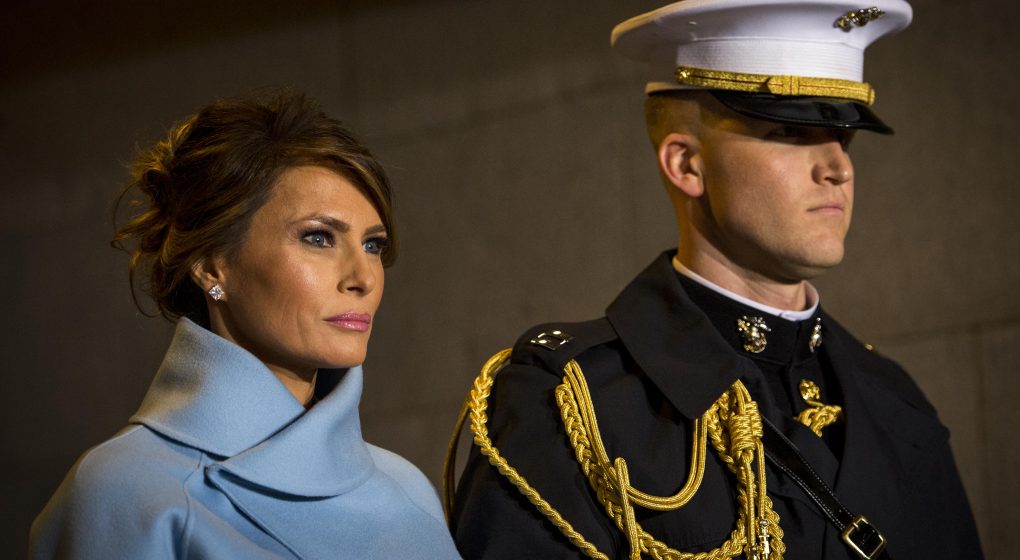 The Washington Post graced us with the completely unbiased headline "How Did Melania Trump Score an Einstein Visa?" and proceeded to unravel their newest narrative that Melania has somehow tricked the system and undeservingly obtained EB-1 status.
A little bit of education for those not blessed with an IQ above room temperature. You don't HAVE to be Einstein, win an Oscar, Nobel Prize, or Olympic gold medals to hold O-1 or EB-1 immigration status. The reason why you hear about these as the celebrity or Einstein visas is that foreign celebrities are in fact holders of these specific statuses. However, they are not the framework for these visas and are definitely not the only ones holding them. O-1 and EB-1 is reserved for individuals that come from a variety of backgrounds, including business, academia, sports, music, art, etc. The difference between them and other people who want to obtain work visas is that they are supposedly already accomplished in a certain field. And in order to obtain one of these "magical" statuses, you have to provide proof of your accomplishments to the USCIS. To put it simply, you compile these accomplishments in a folder and an immigration lawyer (hopefully, a good one) writes a case and petition on your behalf. The USCIS either gives you a green light and says "Great, you're accomplished, you can work here.", or it doesn't. The end.
Who's among the holders? Athletes, professors, artists, musicians, actors, editors, business advisors, writers, models, doctors, physicists, and a whole bunch of other people. You think there is an Einstein hiding in every one of them? Hardly so. The matter is that each of these individuals has provided proof to the USCIS that they are accomplished in their field.
Just go to New York and attend one of the many gallery openings, filled with ambiguously looking purple-haired, armpit-haired contemporary artists of foreign origin and start looking for the genius in them. Breaking news! – A lot of them hold O-1 visas.
Or go to any college and seek out the professors of foreign origin and you'll be surprised how many are either O-1 or EB-1 holders. Then ask how many of them have Nobel prizes. Hardly anyone. They've probably had several well-acclaimed research papers and have been on TV a couple times.
Then we have Melania. A model. Whether she is a working model or supermodel is irrelevant, even thought the Washington Post wants us to know that Melania was never a supermodel. It is equally likely for both a working model and a supermodel to hold an extraordinary ability status. It depends on how much work and accomplishments they are going to present to the USCIS. And it is very easy to come to the conclusion that Melania, who has worked as a model since her teens in several countries around Europe, had enough material to provide and get approved. It is interesting how suddenly the Left became very concerned with lawful and strict following of the immigration laws, yet somehow illegal immigrants and DACA recipients are not subject to these same laws and everything that pertains to them abiding by the law is deemed racist and bigoted. Apparently, the same doesn't apply to Melania, a legal immigrant who followed the law.
So what is The Washington Post's problem? Their problem is that they have to create one and look for one at every step of the way when it comes to President Trump and everyone that is in some way related to him. The mainstream media have to incessantly fill your mind with the possibility of treason and fraud revolving around Trump, so that you never even for a minute stop thinking that Trump is not a legitimate President and that everything is going to Hell. If that's the way things are going to be, fine, but the question is – Do these rules apply to everyone? When you are claiming to be an objective news source, your rules have to apply to all the players. If that is not the case, then you are lying to your audience about your intentions and you would have to reveal what you bias is. Of course, they are never going to do this. You would never see an article attacking Michelle Obama and the mystery around her law license, or the legitimacy of Elizabeth Warren's Native-American heritage the way you see Melania Trump being attacked about virtually everything that pertains to her existence. The reason why we are calling these sources Fake News is not necessarily because of the fakeness, but because of the outrages that do not mean anything and because of the lies and manipulations that are cloaking their bias (even though sometimes it is clear fake news). If you want to be respected, you would have to either uncover your bias and be honest about it, or the rules should apply to everyone. Don't hold your breath to see either one of these from the mainstream.
Subscribe to My Newsletter!
Be the first to get notified when I post more content
---
Disclaimer: The featured image in this post is considered public domain and has been cleared for release. Featured image by: Staff Sgt. Marianique Santos